Ratings and Reviews of Online Casinos
---
Free Sign-Up Bonus: 100 Free Spins ( Free Sign-Up Bonus Link )
First Deposit Bonus: 150% up to €/$ 500 ( Registration Link )
---
Free Sign-Up Bonus: 40 Free Spins ( Free Sign-Up Bonus Link )
First Deposit Bonus: 100% up to €/$ 200 ( Registration Link )
---
Free Sign-Up Bonus: 150 Free Spins ( Free Sign-Up Bonus Link )
First Deposit Bonus: 200% up to €/$ 200 ( Registration Link )
---
Home – Hydrogen Business For Climate
Forum Hydrogen Business For Climate 2022
Participating in Hydrogen Business For Climate is the opportunity to attend conferences and "Labs" where 50 international experts share their vision, experience and passion.
More
Hydrogen Business For Climate brings together more than 500 players in the H2 energy transition. Meet your future partners, initiate new business.
More
Nord-Franche-Comté has a leading edge industrialand academic ecosystem so you can see hydrogen technologies and projects in action.
More
Vision, disruption, impact, you want to participate to the Hydrogen Business For Climate Forum?
Download our brochure
Our guests and Speakers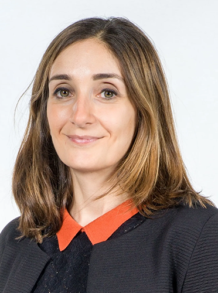 Marie-Claire Aoun
Marie-Claire Aoun is the Director of Prospective and Institutional Relations of Teréga, a transport and storage gas operator. She is also the Chair of Gas for Climate. Holding a PhD in Economics from Paris Dauphine University, she was a policy officer at the French energy regulatory authority (CRE) during 2008 and 2014 and the Director of the Center for Energy and Climate at the French Institute for International Relations (Ifri) between 2014 and 2017. She is also a lecturer at Dauphine University and Sciences Po Paris.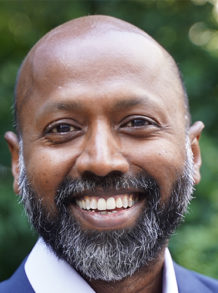 Navi Radjou
Navi Radjou is a French-American innovation and leadership scholar. He has served as a Fellow at the University of Cambridge's Judge Business School (UK) and as a vice president at Forrester Research, a technology research and consulting firm in Boston.
Navi is ranked by Thinkers50 as one of the 50 most influential management thinkers in the world.
In 2013, Navi won the prestigious Thinkers50 Innovation Award, given to a management thinker who is redefining the way we think about and practice innovation. He spoke at TED Global 2014 on frugal innovation (+2 million views).
Navi is co-author of Frugal Innovation, published by The Economist, as well as the global bestseller Jugaad Innovation (over 250,000 copies sold) and From Smart To Wise: Acting and Leading with Wisdom. He is working on his next book Conscious Enterprise.
He is a much sought-after keynote speaker and widely quoted in the international media.
Born and raised in Pondicherry, India, he holds dual Franco-American nationality. He studied at Ecole Centrale Paris and Yale School of Management. After living in the US for 22 years, Navi returned to France where he now resides.
He is a long-time student of Yoga, Ayurveda, and Vipassana (mindfulness) meditation.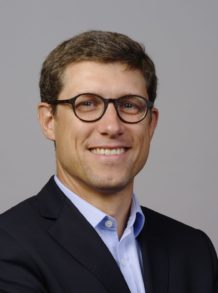 Damien Buet
Damien Buet is Zero Emission Division Vice-President at Faurecia Clean Mobility. After starting his career with Michelin in operations, he joined McKinsey where he was a senior manager in the Industry practice. He joined FCI in 2009, then under LBO by Bain Capital, and participated in the turnaround of the company in Marketing, Strategy and Sales functions. After the takeover of FCI by Delphi (now Aptiv) in 2012, he became Business Unit Director. He joined Faurecia Clean Mobility in 2016 as Vice-President of Global Sales & Programs, then lead the Emerging Markets Division for 3 years until taking his current position in April 2021. Damien Buet has an Engineering degree from Mines Paris Tech, with specialization in management and finance.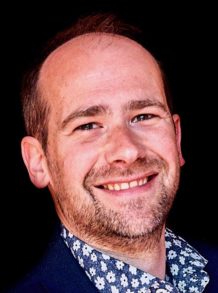 Vincent Quéau
Graduate from Ecole Centrale of Lyon, Christian Bestien has more than 30 years of experience in the industrial and energy areas. He successfully took care of many engineering and energy production companies in their international development, particularly in Europe and Asia, alternating Sales, Marketing and General Management positions. In 2016, he joined the family-owned and recently listed company Haffner Energy as Business Development Director to lead the deployment of Hynoca® technology, an innovative renewable hydrogen production process obtained by biomass thermolysis.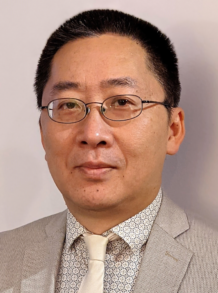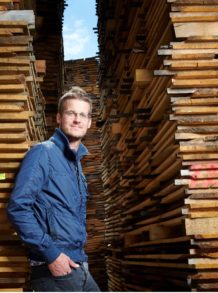 Gauthier Corbat
Born in 1985 in the Swiss Jura. Studied literature and international relations. Graduated from the College of Bruges in 2013. Scientific collaborator at the Department of Foreign Affairs of the Swiss Confederation between 2014 and 2016. From 2016, in the Management of the Corbat Group, wood industry. Co-Director since 2018. At the same time, elected deputy of the Republic and Canton of Jura in 2020. Named in 2022 by the newspaper Le Temps, among the 100 personalities "who make the French-speaking Switzerland". Married, father of a 2 year old girl.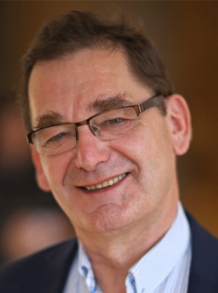 Christian de Perthuis
An economist, Christian de Perthuis headed the Climate Mission at Caisse des Dépôts, then founded the Climate Chair at Paris Dauphine-PSL University, where he taught for 20 years. His work on carbon pricing is a benchmark.
Three of his books have been written or translated in English : Pricing Carbon, whit Denny Ellerman and Frank Convery (Cambridge University Press, 2009), Economic Choices in a Warming World (Cambridge University Press, 2011), Green Growth, with Pierre-André Jouvet (Columbia University Press, 2014).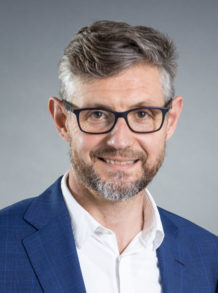 David Holderbach
David is graduated in aerospace engineering (Arizona State University). He started his career at Renault before joining Auto Chassis International, then at ACI Japan. He joined Nissan as Program Manager, then returned to Renault Group where he led the team in charge of Product synergies. In 2010, David was appointed Segment Chief Product Specialist of the Global Access range. In 2013, he became America Program Director, within the Americas Region, based in Brazil. In 2018, he returned to Europe as After Sales Europe Project Director and then became After-Sales Director of Renault Benelux.Since 2021, David is Chairman of the HYVIA joint venture created between Renault Group and Plug Power, which leads the way towards a complete ecosystem of technologies and services for hydrogen mobility.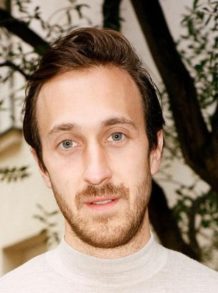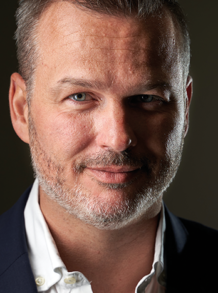 Sébastien Le Pollès
After creating two companies in the storage industry, Sébastien Le Pollès founded FlexFuel Energy Development (FFED) in 2009, a French innovative SME in the field of green energy. From 2016 to 2020, it is investing in an R&D programme for the Direction Générale de l'Armement (DGA) to develop and optimise a mobile cleaning and maintenance unit for high-powered engines on civil and military ships. In 2020 and 2021, FFED was included by the French government in the French Tech 120 scheme. The partnership with the DGA allowed him to develop a disruptive innovation of AEM – 0 Gap (Anion Exchange Membrane) now deployed in Gen-Hy, a spin-off of FFED, which he founded in 2019.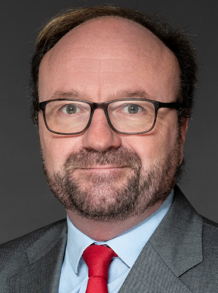 Jean-Baptiste Lucas
Jean-Baptiste LUCAS was appointed Chief Executive Officer of McPhy in October 2021. He was since January 2019 the Managing Director of IPS B.V, a Dutch packaging technology group. Between 2011 and July 2017, Mr. Lucas spent 6.5 years in Bahrain, working for industrial companies owned by the kingdom's sovereign wealth fund as Managing Director of GARMCO. Prior to that, Mr. Lucas spent 13 years with the Pechiney Group, now Alcan, where he was General Manager in Switzerland.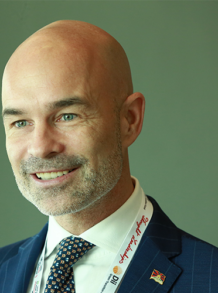 Cornelius Matthes
Cornelius is a well-respected leader and investor in the renewable energy industry and built several successful clean energy businesses and start-ups within Middle East and Africa. He has extensive board level experience from 10 years in Deutsche Bank (among others, youngest board member in Deutsche Bank Italy Group) and several leading renewable energy organisations and associations via pro bono work as well as different startup companies.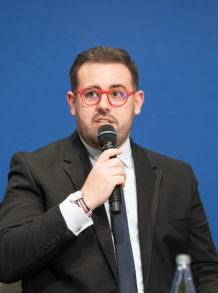 Mikaa Mered
Mikaa MERED is a policy analyst, award-winning author and lecturer specialized in the geopolitics of hydrogen, at the intersection of space, place, security, trade flows and neo-institutionalist theory. He lectures at Sciences Po, HEC Paris, the French War College and Mohammed VI Polytechnic University (Morocco). He is a member of the steering committee of the French Hydrogen Task Force and has been named "Green Hydrogen Ambassador" by the International Association for Hydrogen Energy (IAHE).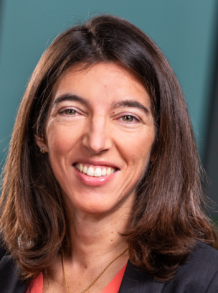 Cécile Prévieu
Graduate of the Ecole Polytechnique, the Ecole Nationale des Ponts et Chaussées and the Institut d'Etudes Politiques de Paris, she began her career in the French government. She joined ENGIE in 2010, where she held positions of responsibility in the Group's Infrastructure Division, before being appointed Director of Asset Management at Storengy and becoming Managing Director in 2015. She is now leading the Energy Solutions activities.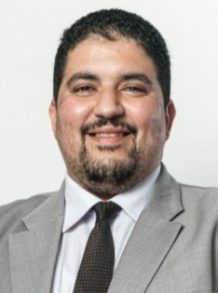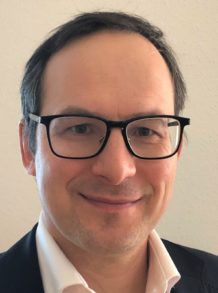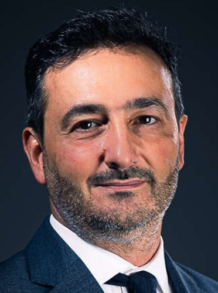 Adamo Screnci
Holding a Master's degree in Engineering, Process, Electrochemistry and Energy, Adamo Screnci started his career at ELF Atochem and Siegwerk and accumulated a 9-year experience. In 2000, he joined Air Liquide and became VP of Sales and Marketing. In 2009, he co-founded McPhy Energy and contributed to its strong international development. In 2017, he built the Green H2 & Green Chemical business line at Thyssenkrupp. In 2020, he joined Total as VP of the newly created Clean Hydrogen Business Unit. In September 2021, he started as Deputy CEO of Hydrogen Refueling Solutions listed leading company in hydrogen mobility. Adamo has been Chair of the working group for mobility at Hydrogen Europe since October 2021.
Luke Sperrin
Luke co-founded H2GO in 2014 as a spin out from the University of Cambridge. As the CTO, Luke oversees the development of H2GO's low pressure material-based hydrogen storage hardware, integration control technology and a data-driven hydrogen AI and system optimisation software platform. Luke holds an M.Sc. and carried out his PhD studentship in Chemistry at the University of Cambridge building over 11 years of experience in hydrogen and fuel cells and the author of 19 patents.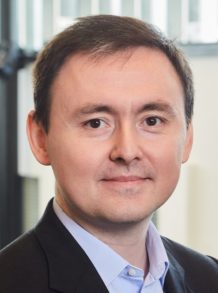 Mansur Zhakupov
Mansur Zhakupov is the Vice President, Hydrogen for TotalEnergies SE, one of the world's largest broad energy companies. He coordinates all activities related to renewable and low-carbon hydrogen and is responsible for TotalEnergies' hydrogen strategy, expertise build-up, and securing growth opportunities through organic development, early-stage commercial entry, acquisitions, and innovation.
Mansur has 17 years' experience in the global petroleum industry, across Africa, the Middle East, Australia and Europe in engineering, commercial, operational and general management roles.
Mansur is an engineer and holds an Executive MBA.
Discover the videos of the Hydrogen Business For Climate Forum.
Industrial scale-up
Mobility and infrastructures
Review of the 1st edition
Success for the 1st face-to-face edition of the Forum Hydrogen Business For Climate • 420 participants • 16 nationalities represented • 250 B2B meetings • 30 exhibitors • More than 70 speakers
Adoption
Webinar INNOVATION
The 18th of March, from 10:30​​​ to 12:00​​ CET, our experts speaked about all aspects of innovation (storage, integration of components and production of green hydrogen).
How to work together and innovate
The theme "How to work together and innovate" during our webinar Innovation by Forum Hydrogen Business For Climate
Disruptive innovation coming from start-ups
The theme "Disruptive innovation coming from start-ups" during our webinar Innovation by Forum Hydrogen Business For Climate
How labs can drive innovation for industry
The theme "How labs can drive innovation for industry" during our webinar Innovation by Forum Hydrogen Business For Climate
How big groups manage innovation : the examples of Faurecia and ENGIE
This webinar will discuss all aspects of innovation (storage, integration of components and production of green hydrogen). Hosted by Laurent Meillaud with a Q&A session in English
An event organised by
Cluster Pôle Véhicule du Futur
Centre d'affaires Technoland
15 rue Armand Japy
F- 25461 ETUPES
Véronique WISS
Exhibition officer
vw@vehiculedufutur.com
Marlène RASPILLER-HOYET
Marketing
+33 (0)3 84 54 54 69
More Posts You May Find Interesting